Laptop RAM, SSD Upgradation & Replacement
Home Service Available in Vijayawada, Guntur, Eluru ,Tenali and allover Andhra Pradesh
f your laptop is slowing down or lacking hard drive space, the right time is now to upgrade its components at SJC. Our experts will first validate if it makes financial sense to upgrade your laptop or buy a new one. That means we ensure a complete end-to-end resolution for every unique situation.
If you want a complete renovation or laptop upgrades, call us first. We will help you choose the right laptop upgrades using the latest technologies. We can also bring our laptop upgradation services right to your home saving you time and money.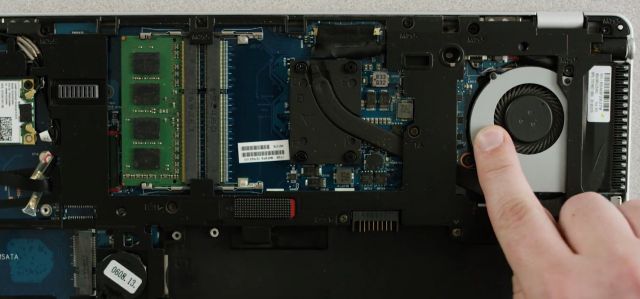 Which components to Upgrade in Laptops?
After a long time in use, laptops may start acting or slows down in performance. When this happens, it may be time to go for upgrades of one or more of the components. There are 5 upgrades or replacements to the components that when done, tend to solve most problems troubling the device. These include:
SSD upgrade

SSD drive upgrade

SSD replacement

Hard drive replacement

Ram replacement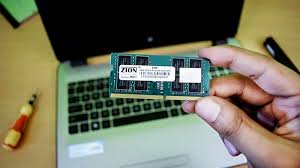 Why go for SSD Upgrade?  
Today, the expectation of laptop users is speed, performance, reliability, and durability. Solid-state drives (SSD) use considerably less energy while offering high functionality that far outperforms the traditional HDDs. It is for these reasons that laptop performance enthusiasts are racing for SSD upgrade services at Computerrepairhome.com. 
SSD Drive Upgrades Service
So if you are in the market and laptop upgrade is on your checklist, check out with our round the clock technicians for all upgrades including SSD drive upgrade service to grant your laptop incredible power and speedy load times while minimizing wait times.
RAM Memory Upgrade
If you are looking to increase the overall performance of your laptop, the right way to do so is to upgrade the RAM. SJC offers laptop ram upgrade services on all makes and models of laptops within Delhi, Noida, Ghaziabad & Gurgaon. Whether it is an upgrade or Laptop ram replacement, we have trained experts in our workshop as well as for home services in Delhi, Noida, Ghaziabad & Gurgaon areas.
Laptop Hard Drive Replacement
For limited space on your laptop hard drive, we install and replace outdated hard drives with more capacity ones. We in the process make sure you don't lose any data and neither do we make any changes to your operating system's settings and software.
The best way to ensure you get the best laptop upgrades is to invest in quality services. Do not go for the lure of cheap deals that may in the long run cost you more. Computerrepairhome.com houses quality experts that offer reliable services while not compromising on quality.
Why We Upgrade RAM in Laptop?
RAM (Random Access Memory) present inside the computer servers makes it possible for all types of computers and laptops to store innumerable files and folders within the given limit. With the help of this internal memory, people can get a better grasp of their computer's storage capacities. Nowadays, these memory features can also be extended according to the requirement of the people.
Laptop RAM Upgrade & Replacement Cost Vijayawada
Getting to know the exact Laptop Ram Upgrade Cost will help people decide their extension requirement and their budget and keep both these things in better alignment for getting expected services. In this context, the cost of the minimum RAM upgrade.